Hypertension (High Blood Pressure)
Hypertension is a medical term for abnormally high blood pressure. When the blood pressure readings consistently show elevated readings over a period of time, hypertension is the resultant condition. Normal blood pressures hovers around the range of 120/80 mmHg. Pre-hypertension is a Situation when your blood pressure hovers around 130 for systolic pressure and between 80 and 89 for diastolic pressure. Factors that can affect blood pressure are many - salt content of the body, volume of water in the body and the condition of the kidneys, nervous system and blood vessels.
It is essential not to ignore signs of hypertension - high blood pressure, since it increases the strain on the heart and lead to stroke or heart attack. Secondary hypertension is noticed among 5% of the people. The causes can be linked to kidney disease or adrenal gland disease or even narrowing of the aorta. It is sometimes seen due to use of steroids, contraceptive pills. Hypertension induced by pregnancy or pre-eclampsia is another cause for secondary hypertension among women.

Hypertension is known to run in families and chances of your developing hypertension are high if your close relatives suffer from it. Other causes of hypertension are obesity and excess stress. Those who consume large quantities of alcohol or salt are also at higher risk of getting hypertension.
Symptoms of hypertension
Crushing chest pain

Heart failure

Tiredness and confusions

Nose bleed

Irregular heartbeat

Tackling hypertension

If you are obese, it is necessary to lose weight and make dietary changes. Decrease levels of fat and sodium. A modest restriction of salt may decrease blood pressure. Instead increase the proportion of fiber, fruits and vegetables. Limit your alcohol intake to one or two glasses a day. Introduce exercise into your daily routine to treat hypertension. Regular, moderate aerobic exercise can modestly decrease blood pressure and has many other beneficial effects. Gradual weight loss through modified calorie intake and increased physical activity is a good approach to tackle high blood pressure.
Cerebral hemorrhage
Cerebral hemorrhage also known as stroke is associated with ischemic conditions. These types of conditions often occur when the brain experiences shortage of blood supply. The brain cells get damaged as a result of bleeding internally. There are several types of cerebral hemorrhage caused in different regions of the brain. The most predominant type of cerebral hemorrhages include: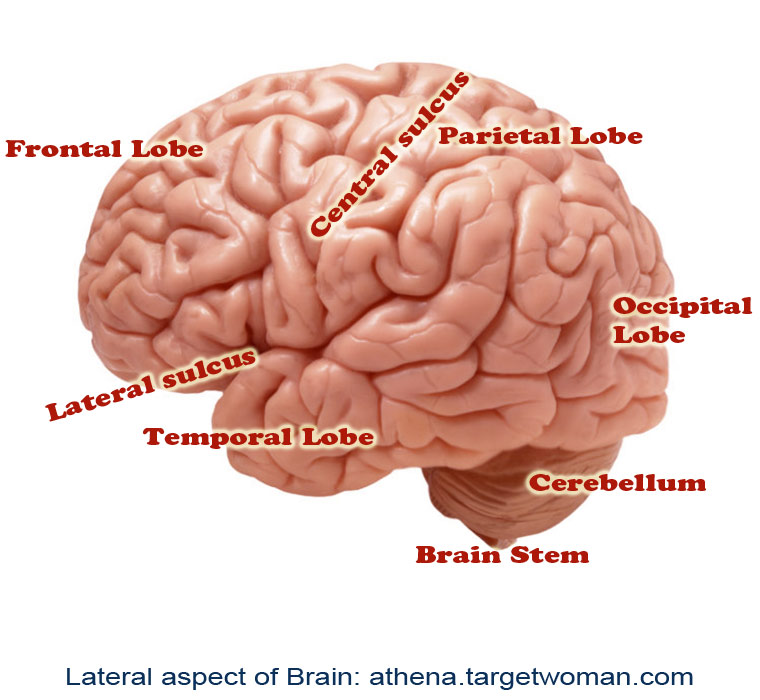 Intra cerebral hemorrhages: In this condition the brain experiences internal bleeding and it occurs in the region of the cerebellum depending upon the zone of injury that leads to the bleeding. The parenchymal tissues of the brain undergo severe damage in this condition.

Subarachnoid hemorrhages: This type of bleeding is caused between the membranes lining the brain.

Subdural hematoma: This is commonly found in athletes such as boxers and wrestlers. The injury or trauma is caused to the veins underneath the dura of the brain.

Epidural hematoma: This is also a condition caused because of trauma or head injury. The meningeal artery is ruptured leading to bleeding in the region between skull and membrane covering the brain.

Other forms of damage caused to the brain predominantly include ventricular damage which is caused because of trauma to the ventricles of the brain which contain the cerebrospinal fluid.
Causes of stroke

Cerebral hemorrhage or stroke may occur because of many reasons. In most forms it is closely associated with congenital abnormalities of the brain and also because of trauma or altered lifestyle patterns. Some of the common conditions that cause cerebral hemorrhages are aneurysms; deformities in the arterial and venous supply to the brain, presence of abnormal proteins such amyloids which lead to deterioration of brain cells and hypertension.
Symptoms

The major risk factors for cerebral hemorrhage are hypertension, trauma and alcoholism. This condition mostly occurs in patients who have a history of diabetes, habits such as alcoholism, smoking and aged people. Many patients experience numbness in their hands, legs, blurred vision, headaches, confusion and also impaired speech patterns because of hypertension associated cerebral hemorrhage. The damage is caused predominantly in the ventricular region of the brain.

The symptoms associated with cerebral hemorrhage often lead to paralysis, seizures and sudden loss of consciousness, tingling sensation in the feet, altered taste patterns, nausea and inability to swallow. This happens because of ischemia or lack of blood supply to the brain which inevitably affects the neuromuscular activity of the body. In addition to these, cerebral hemorrhage also results due to liver damage or brain tumor.
Diagnosis

In case of head injury or trauma, the hematomas have to be removed as soon as possible with thorough evaluation of the damaged regions of the skull in association with the membranes to rule out all possibilities of internal organ bleeding or presence of any kind of blood clots. Patients are rushed in for radiological examinations to minimize the time required to intervene the situation of head injury as any delay can be fatal. In patients with hypertension and previous history of diabetes, thorough radiological examination is performed to identify the ischemic regions present in the brain. Abnormal blood vessels are corrected using interventional radiology.

Treatment options for cerebral hemorrhages are often associated with treatments pertaining to hypertension and diabetes. Patients are counseled to undergo corrective surgeries in case of hemorrhages associated with aneurysms.
High BP Treatment
High blood pressure most often does not exhibit symptoms and is therefore called the 'silent killer'. Medications are prescribed for high blood pressure or hypertension in medical terminology, based on the readings taken over a period of time. While some might need minimal doses, others would need intensive medical therapy.
Diuretics are used to reduce blood volume by eliminating sodium and water.

Beta Blockers reduce nerve impulses to the heart and blood vessels and cause the heart to work slower. These medications can interact with other medicines.

ACE inhibitors allow the blood vessels to relax by blocking the formation of Angiotensin II, that narrows blood vessels. A possible side effect is dry cough. These medicines can interact with other medications.

Calcium Channel blockers slow down the heart rate. They prevent calcium from entering the heart blood vessels.

Renin inhibitors reduce rate of renin production; which kicks a chain reaction that results in higher blood pressure.

Vasodilators, nervous system inhibitors and Alpha blockers are also used in high BP treatment or hypertension management.
Lifestyle changes to treat High Blood Pressure

1. Reduce salt intake.

2. Lead an active healthy life. Keep weight under control.

3. Eat a low-fat healthy diet. Eating foods rich in potassium and omega-3 fats are beneficial for overall heart health.

4. Quit smoking.

5. Cut down alcohol consumption.

6. Practice effective stress management. Stress can cause your blood pressure to temporarily rise and over time worsen into hypertension and lead to heart disease.
Tags:
#Hypertension (High Blood Pressure)
#Cerebral hemorrhage
#High BP Treatment