Deep Brain Stimulation
Deep brain stimulation is a specialized neurosurgical treatment option for patients suffering from a special group of neurological disorders called 'Movement Disorders'. Deep Brain Stimulation or DBS is an advanced procedure performed by neurosurgeons for treating patients who cannot achieve optimal results through conventional medical therapy alone.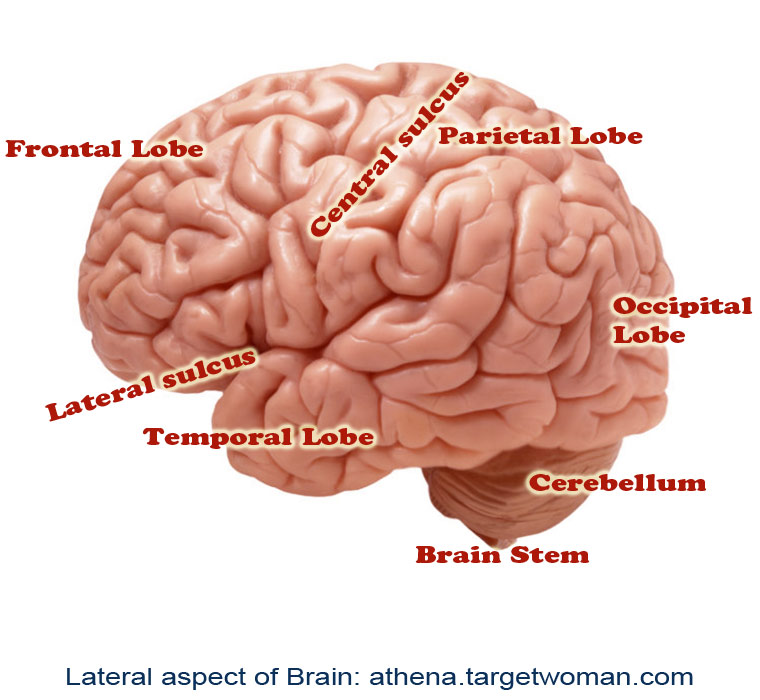 Neurophysiology of Movement Disorders

Movement disorders refer to conditions associated with changes in specific areas of the nervous system which results in abnormal involuntary movements, slow or reduced movements. The two main areas of the brain which are affected in movement disorders are the basal ganglia and the sub-thalamic nucleus. The disorders are classified into various groups such as hypokinetic disorders (e.g.: Parkinsons), hyperkinetic disorders (e.g.: Huntington's disease), and Non-motor disorders (e.g.: Tourette's Syndrome and Obsessive Compulsive Disorders). When these nuclei start having abnormal electrical activity (discharging too much or too little), the patient experiences specific symptoms related to movement.
Indications for Deep Brain Stimulation

Deep brain stimulation is used for patients who usually suffer from movement disorders such as Parkinsons, tremors, and dystonia. It is called Deep Brain Stimulation because surgically placed electrodes are used to stimulate specific areas (nuclei) deep inside the brain. The most common nuclei commonly stimulated are the Globus Pallidus and the sub-thalamic nuclei.

The idea behind DBS is that it functions somewhat like a 'pacemaker' in the brain, periodically sending electrical signals to the specific nuclei, thereby modulating the effect of these nuclei. Hence, DBS is also called as neuromodulation therapy'. In DBS, specific electrical signals are sent to the abnormally functioning nuclei to reduce or increase their activity.
Components

There are three components of the Deep Brain Stimulation system. They are:

The Stimulating Electrodes

The IPG – Internal Pulse Generator (the pacemaker)

The Extension - connecting leads between the Electrode and IPG.

The IPD contains a battery pack which has to be replaced every 4 years. The IPG is programmed by the neurologist based on the specific disease condition of the patient, and the placement of DBS requires regular follow-ups for programming the IPG based on the disease condition, if needed.
Procedure

Specialized Brain Mapping technology is used to locate the specific nuclei which are suspected to be abnormally functioning. These nuclei are the 'target area' for DBS. A specially designed stereotaxic frame is attached to the patient's head which provides a three-dimensional reference system for the patient's brain and enables the neurosurgeon to precisely locate the nuclei or track the electrode tip during placement.

The procedure normally takes up to three hours and is performed by a neurosurgeon specially trained in the procedure. The surgery is called awake craniotomy since the patient is awake during the entire duration of the procedure so that his neurological functions can be assessed in real-time to see the 'before and after' results due to the electrode placement. Following the placement of the electrodes, the IPGs are implanted either during the time of the surgery or later on. Each brain is unique, and hence the IPGs have to be specially programmed and the settings have to be specific for each patient. This is usually done about 2 weeks after the electrode placement.
Clinical Results

It is not exactly known how DBS functions, but there have been marked clinical improvements for patients with Parkinson's disease, tremors, and dystonia. Although a large percentage of patients report significant improvement after DBS surgery, there is no guarantee that DBS will help every patient with movement disorder.

Patients with Parkinson's report 60-80% improvement in tremor and slowness of movement. Patients on an average report 50% improvement in their walking and balance following DBS. Others with dyskinesia (involuntary movements) report more than 80% improvement following DBS.
Complications

Although DBS on the whole has proven safe and effective, there is a possible 2-3% risk of intra-cranial hemorrhage and meningitis due to leakage of cerebro-spinal fluid. There is a 15% chance of developing infection due to the placement of the electrodes. There is a possibility that seizures may occur, if the tip of the electrode migrates, thereby stimulating other areas of the brain. However such findings have not been reported until now.
Future of DBS

Besides movement disorders, DBS has been used to chronic pain, and currently possibilities of using DBS for other cognitive disorders such as severe depression, obsessive compulsive disorder, eating behavioral disorders and drug addiction, are underway.
Delirium Tremens
Delirium Tremens or DT is a serious condition of alcohol withdrawal syndrome. DT leads to sudden and severe mental and nervous system changes.
Causes of Delirium Tremens

When a person suddenly stops drinking alcohol after a period of heavy consumption, and does not eat enough food, delirium tremens occurs. This means, a person consuming 4-5 pints (about 1880 ml ) of wine or 7-8 pints (about 3290 ml) of beer or a pint (about 470 ml ) of hard alcohol every day for several months. This could happen to people with more than a decade of drinking alcohol.

One important reason is that in long term drinkers, alcohol interferes with body's ability to regulate a neurotransmitter called GABA. In chronic alcohol abuse, the body mistakes alcohol for GABA and reacts to this by reducing its production of the neurotransmitter. As alcohol levels falls too low, it means there is not enough GABA for proper functioning. This can also occur due to infection, injury and illness in people with a history of heavy alcohol use and abuse.
Signs and symptoms of Delirium Tremens

Symptoms normally occur within 72 hours of the last drink, but they can also occur up to 10 days after the last drink. Common symptoms include:
Body tremors

Functional changes

Agitation

Anger and irritability

Confusion and loss of focus

Reduced attention span

Deep sleep that lasts for a day or longer

Excitement and fear

Hallucination

Hyperactivity

Quick mood reversals

Restlessness

Sensitivity to light, sound and touch

Sleeplessness and fatigue.

There could be seizures, most commonly in the first 12-48 hours after the last drink. As DT can temporarily reduce the amount of blood flow to the brain, symptoms as confusion, disorientation, stupor and loss of consciousness and hallucinations occur. There are other medical complications that can arise due to alcohol abuse. These include:
Alcoholic liver disease

Blood clotting disorders

Wernicke Korsakoff's syndrome, a brain disorder due to thiamine deficiency

Injury from fall during seizures

Irregular heartbeat which can be life threatening

Delirium and injury to self/others in a state of confusion

The body goes through change due to withdrawal of alcohol when a person suddenly stops drinking after prolonged use. Alcohol has a slowing and sedating effect on the brain and the brain of a long term drinker is conditionally exposed to the depressant effect of alcohol. The brain starts producing naturally stimulating chemicals to compensate for the effect of alcohol. Hence, if the alcohol is withdrawn suddenly, the brain is lost. This dangerous condition of delirium tremens occurs in almost 1 out of every 20 persons. In this condition the brain is unable to read the chemistry after alcohol is stopped and therefore creates a temporary confusion leading to dangerous changes in the way the brain regulates body circulation and breathing. This creates risk of heart attack, stroke and death.
Diagnosis of DT

Blood tests can be done to assess blood magnesium and blood phosphate levels. Comprehensive metabolic panel and toxicology tests are also conducted. A stay in hospital in required for treatment. Regular checks of blood chemistry levels, such as electrolytes, body fluids level and vital signs such as temperature, pulse, breathing rate and blood pressure are monitored. Medications such as anticonvulsants, central nervous system depressants and sedatives are administered for symptoms such as seizures and irregular heartbeat. Sometimes the patient is put in a state of sedation for a week until withdrawal is complete. Benzodiazepine medications are given to treat seizures, anxiety and tremors. Only after the patient recovers from immediate symptoms is long term preventive treatment given. The doctor allows a 'drying out' period in which no alcohol is consumed.
Schizophrenia
Schizophrenia is a complex mental disorder characterized by disintegration of clear thinking and emotional responses. It can manifest as paranoia, delusions, hallucinations and disorganized speech and thought. There is social dysfunction.
Symptoms of schizophrenia usually appear in teen years or early adulthood. They develop over a period of time before they take on a serious dimension. Symptoms of schizophrenia include irritability, insomnia, auditory hallucinations, bizarre behavior and attention deficit. Persons suffering schizophrenia often tend to feel suicidal. Paranoid schizophrenia manifests in anxiety that others are trying to harm you and your loved ones.
Schizophrenia is caused by genetic or neuro developmental defects. Developmental background also plays a role. Diagnosing Schizophrenia is not easy. Anti psychotic medications are prescribed for schizophrenia. They affect the balance of chemicals in the brain and can help control symptoms of schizophrenia. They might lead to side-effects such as weight gain, tremors, dizziness and sleepiness. Clozapine is prescribed to treat schizophrenia. The person suffering from schizophrenia must be aided in getting plenty of sleep and rest. Learn to manage stress better. Regular exercise also proves to be beneficial.
Tags:
#Deep Brain Stimulation
#Delirium Tremens
#Schizophrenia