Phospholipids
Phospholipids are the principal components of cell membranes. These lipids form a bilayer enclosing the cytoplasm and other cell components and allow selective permeation into and out of the cell. These phospholipids protect the cell from chemicals, toxins, pathogens and free radicals. The phosphate head portion is hydrophilic (capable of mixing with water) while the lipid tail is hydrophobic; thus making phospholipids 'amphipathic'. Phospholipids are not triglycerides. Fatty acids are better absorbed from phospholipids as they dissolve in aqueous solutions. Phospholipids are often added to supplements and infant milk powder. Phospholipids are good carriers of Omega 3 PUFAs that are good for infant growth.
Zieve's Syndrome
A syndrome that is characterized by acute metabolic condition that can occur during prolonged alcohol abuse. It was described initially in 1958 by Dr Leslie Zieve for patients with a combination of alcoholic liver disease Hemolytic Anemia and Hypertriglyceridemia. Zieve's syndrome exhibits liver and blood abnormalities caused by heavy alcohol consumption.
This is a condition associated with chronic alcoholism, frequently encountered in hospitalized alcoholics who have suddenly stopped alcohol. The underlying cause is liver delipidization and hemolytic anemia. This is distinct from alcoholic hepatitis which may be present simultaneously or develop later. The syndrome is defined by excessive blood lipoprotein, jaundice and abdominal pain.
Symptoms

Most common symptoms due to long-term history of chronic alcoholism include:

Nausea
Vomiting after heavy drinking
Anorexia
Abdominal pain
Hepatomegaly, enlarged spleen, late cirrhosis
Skin and yellow sclera
Hemolytic Anemia, Hemoglobinuria (hemoglobin is excreted in urine) and Hemosiderin (insoluble form of storage iron complex) in urine.
Hepatic dysfunction, Jaundice, Hyperlipidemia and reversible hemolytic anemia after alcohol abuse are prominent symptoms.
Causes of Zieve's Syndrome

Zieve's syndrome is caused by alcoholism due to liver cell damage and various degrees of cholestasis thus causing cancer. Fatty liver production of free fatty acids into blood stream, increased triglycerides that causes hyperlipidemia and increased cholesterol and phospholipid deposition, and damaged red blood cells which become hard and brittle and blocked by splenic sinusoids. In addition, alcoholism induced pancreatitis and vitamin E deficiency is associated with hemolysis.
Diagnosis of Zieve's Syndrome

The diagnosis is based from objective information about alcoholism, and blood test for the abnormalities. It is based on history and the triple disease – jaundice, hemolytic anemia and hyperlipidaemia. For jaundice, moderate and direct bilirubin test is done. Hemolytic anemia is visible in hemoglobinuria and hemosiderin urine. There could be drop in hemoglobin, reticulocytes, bone marrow erythroblastic hyperplasia, and increased erythrocyte fragility and shortened life of red blood cells.

Hyperlipidemia is detected by increase in cholesterol, triglycerides and phospholipids. Diagnostic tests include hemoglobin, bone marrow examination, blood lipids including cholesterol, phospholipids, triglycerides, serum bilirubin, alkaline phosphatase, and liver function test and liver biopsy. Ultrasonography is done to reveal the syndrome. There could be rapid serum level rise after alcohol withdrawal in patients with denial of drinking.
Treatment

Temperance for two to three weeks is essential for symptoms to disappear. A diet high in sugar-protein, vitamins and hepatoprotective drug is necessary. In addition to jaundice, treatment for high blood cholesterol and hemolytic anemia are essential. Basic therapy includes bed rest, adequate food intake, hydration and vitamin supplementation. The patient usually recovers from the symptoms very quickly, but the disease can recur if alcohol abuse persists.
Cholesterol Ratio
Cholesterol is the fatty substance found in the body and they come in different forms based on density. Cholesterol facilitates some of the vital functions in the body such as hormone formation, cell structure and also digestion. However, the estimation of cholesterol ratio in an individual determines a person's risk of heart disease. Cholesterol ratio is often measured by taking the good cholesterol – high density lipoprotein ratio and bad cholesterol low density lipoprotein ratio. In order to calculate the total cholesterol level, the value of good cholesterol is divided by the total cholesterol. For treatment purposes, it is important that the values pertaining to good cholesterol(HDL) and bad cholesterol (LDL) are measured.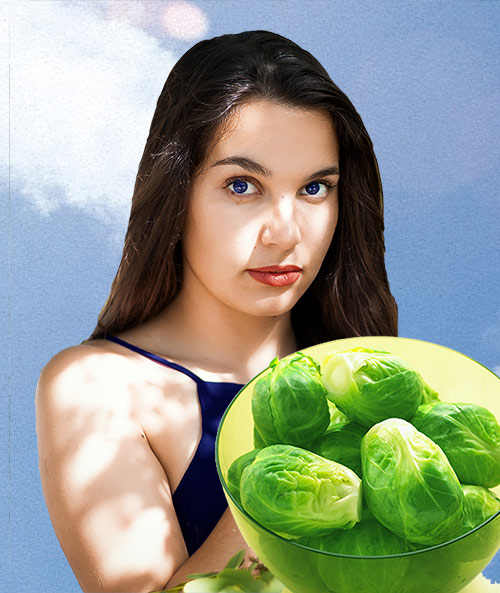 Our body transports fats(lipids) and water based blood within a single circulatory system. It uses a combination of fats with protein to form water soluble packages called as lipoproteins so that essential fatty nutrients can be transported in the blood and also that fatty waste products can be carried away from body tissues. Lipoproteins are a complex mixture of triglycerides, cholesterol, phospholipids and special proteins. There are five different sizes of these chemical packages with each holding four distinct chemicals in it. Ultracentrifuge will split blood serum into different layers based on density in a test. They are:
High Density Lipoproteins (HDL): HDL are made in the intestines and the liver. HDLs consist of about 50% protein and 19% cholesterol. They help to remove cholesterol from artery walls. This is why HDLs are addressed as good cholesterol.


Low Density Lipoproteins (LDL)
LDL carry cholesterol from the liver to other parts of body.They contain about 50% cholesterol. Extra LDLs are absorbed by the liver and excreted into the bile. LDL particles are involved in the formation of plaques in the walls of the coronary arteries. This is why LDL is addressed as bad cholesterol.


Intermediate Density Lipoproteins (IDL): IDLs are temporary lipoproteins containing about 30% cholesterol that are converted in the liver to low density lipoproteins (LDLs).


Very Low Density Lipoproteins (VLDL): These lipoproteins carry mostly Triglycerides, but they also contain 16–22% cholesterol. VLDLs are made in the liver and eventually become IDL particles after they have lost their Triglyceride content.


Chylomicrons Found in the blood after eating fatty food. They contain about 7% cholesterol. Chylomicrons transport fats and cholesterol from the intestine into the liver, then finally into the bloodstream. They are metabolized in the process of carrying food energy to muscle and fat cells.

Good cholesterol / High density lipoproteins

High density lipoproteins play a very significant role in the cleaning up excess cholesterol present in the blood vessels to prevent plaque formation thus acting as effective scavengers. The excess cholesterol is transported to the liver for breakdown and excretion. The levels of HDL in the blood determine the intensity of cleaning process of the blood vessels to prevent atherosclerosis leading to coronary artery disease. The level of cholesterol is measured by milligrams per deciliter of the blood. The normal range for HDL in men and women is 60mg/dl or above. Any value below these levels indicates that the individual is susceptible heart disease. Hence the concentration of HDL is inversely related to cardiovascular disease. HDL also pays an important role in lipoprotein metabolism in donating proteins such as Apo c2, Apo E and VLDL.
Increasing good cholesterol in the body

HDL concentrations increase in the body depends on the lifestyle of an individual. Avoiding smoking can effectively raise the levels of HDL in the body. This accounts for 10 percent rise in the HDL level. Obesity is a major cause for cardiovascular disease and many other associated diseases. Losing excess weight in the body can yield in a gradual increase of HDL levels. Exercises pertaining to cardiac activity such as running, brisk walking, swimming, aerobics can enhance the levels of HDL significantly. Alcohol consumption should be limited to moderate. Choosing the right kind of fats in the diet enables increase in good cholesterol levels. Avoiding foods containing saturated and trans fats is advisable. These fats tend to increase the low density lipoproteins which damage the blood vessels. Fats which contain polyunsaturated and mono unsaturated fatty acids are safe and they increase the level of HDL in the body. Foods containing these fatty acids include olives, peanuts, canola, fish etc. These fatty acids improve the anti-inflammatory action of the HDL.
In addition to changes in lifestyle, medications can also help improve the level of HDL in the body subsequently lowering the LDL levels. Therapeutics such as niacin in association with statins and cholestyramine increase the level of HDL. Statins block substances in the liver which makes cholesterol. They also reabsorb excess cholesterol in the artery walls. These drugs are often used in people who have a history of cardiovascular disease. In addition, fibrates such as fenofibrate and gemfibrozil enhance the HDL level.
Tags:
#Phospholipids
#Zieve's Syndrome
#Cholesterol Ratio